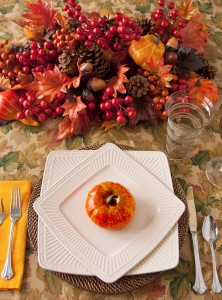 Let The Spirit of Elegant Holidays inspire you! No matter the time of year, holiday celebrations can be quite stressful. Coming up with new food and gift ideas can be quite challenging. By participating in this program, you will:
Sample convenient and healthier holiday foods
View a variety of creative craft, gift, and decorating ideas for all experience levels
Gain ideas for low-cost stocking stuffers
Receive a copy of the program booklet or CD that contains instructions for the recipes, crafts, gifts, and décor
Have an opportunity to participate in a drawing for door prizes
The Program will be held on Thursday, October 25, 2012 at the Hillsborough United Methodist Church. Two sessions are available: 12 noon and 7 pm.
Click on the picture to see the flyer and register by following this link: http://go.ncsu.edu/spiritofelegantholidays