Cooking for Crowds Workshop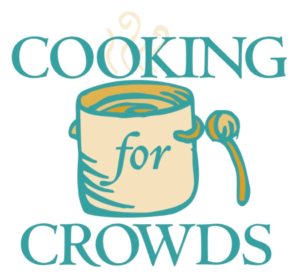 A Volunteers' Guide to Safe Food Handling
Are you planning to serve food to a group of people as part of a fundraiser or special event? Are you a non-profit group? Do you want your foods to be safe to eat? Then this workshop is for you!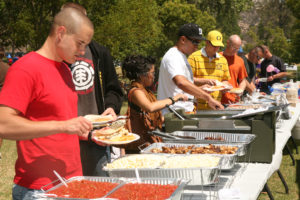 Cooking for Crowds will help you recognize the food safety hazards that can arise when volunteers manage large quantities of foods. Remember, the more people you have handling food, the higher is the risk of it getting contaminated.
Each year, 1 in every 6 individuals in the United States gets sick with a foodborne illness. These illnesses can manifest as a simple, "The food didn't agree with me" to a full-blown hospitalization, and you can help prevent any of those with the proper information on hand.
DATE & TIME:
Tuesday, September 18, 2018 from 4:00-7:00 p.m.
LOCATION:
NC Cooperative Extension – Orange County Center
306 Revere Road Hillsborough, NC 27278
COST:
Since this is a free workshop, we're just asking for you to bring at least 3 non-perishable, non-expired food items to give to those less fortunate. No home canned foods will be accepted.
All attendees will receive handouts and a participation certificate for themselves and their organizations.
Click here to register online or call 919-245-2055 or 919-245-2050.
If You Have Questions Contact:
Ivelisse Colón, FCS Agent, N.C. Cooperative Extension, Orange County Center
Phone: 919-245-2055 – Email icolond@ncsu.edu