Is the Food in My Refrigerator Safe to Eat?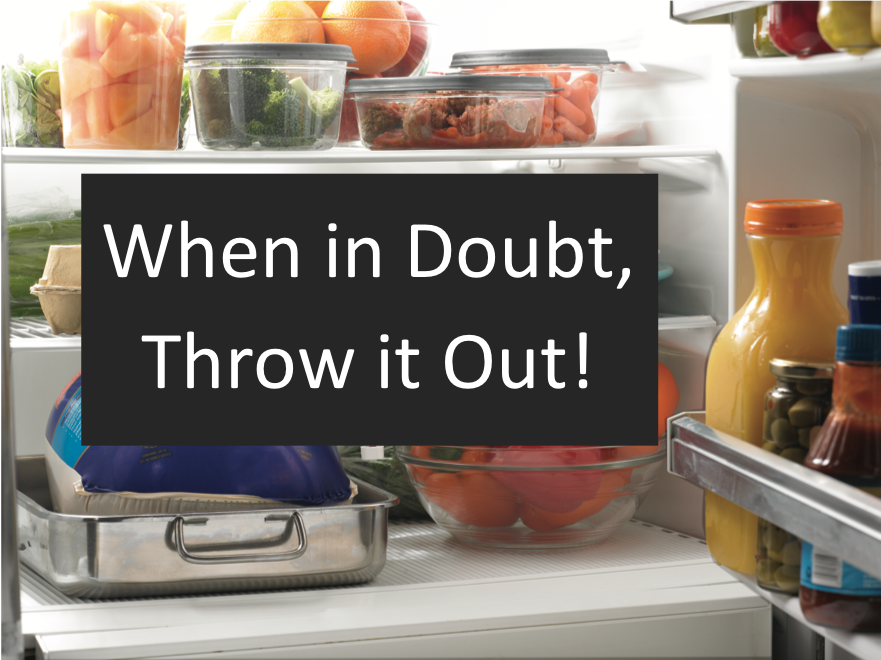 After a storm, hurricane or any atmospheric event, you could experience a power outage, so make sure that the food you have in your refrigerator or freezer is safe to eat.
Before and After the Outage:
Place a thermometer in your fridge and in the freezer. Your refrigerator should be under 41º F and your freezer at 0º F.
Keep the refrigerator doors closed as much as possible to maintain the cold temperature.
Use a tip-sensitive digital thermometer to check foods for cooking and storage temperatures.
A closed fridge will keep food below 41°F only about four hours after a power loss.
A closed freezer can keep food below 41°F for up to 48 hours if full and kept cold.
To see recommendations on which foods keep and which to discard, follow this link: Recovering from a Hurricane: Frozen and Refrigerated Food
Remember, when in doubt, throw it out!
If you have any other questions regarding the safety of your food, please contact:
Ivelisse Colón, FCS Agent, N.C. Cooperative Extension, Orange County Center Phone: 919-245-2055 – Email icolond@ncsu.edu