Scholarship for Youth and Adults
Submit Yours Now!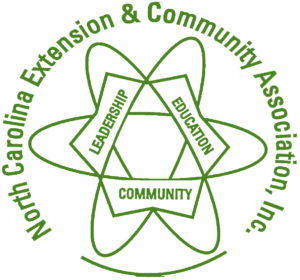 Every year, in efforts to assist graduating seniors and other adults in obtaining a college education, the North Carolina Extension and Community Association, better known as NCECA, offers an Annual Scholarship worth $800.
ECA is a non-profit volunteer organization affiliated with N.C. Cooperative Extension that has been active for more than 100 years. Formerly known as the Extension Homemakers or Home Demonstration Clubs, ECA's commitment is geared to empower families and individuals to improve their quality of life.
Like most counties in North Carolina, Orange County ECA submits their scholarship candidates' information to the state ECA Scholarship Committee. The State Committee then selects the awardees and the county ECA notifies them. In addition to this opportunity, Orange County ECA will award a $200 scholarship to our county's awardee.
Requirements
Applicants must live in North Carolina and planning to attend a North Carolina accredited college, community college, or technical institute.
Youth Applicant – An individual currently in Senior Year of High School or in College with no break in her/his formal education.
Adult Applicant – An individual who has completed High School, has had a break in her/his education and wishes to further it.
Applicants could be seeking any degree but priority will be given those related to Family and Consumer Sciences.
Part-time students must carry no less than six (6) hours per semester and full-time students must carry no less than twelve (12) hours per semester.
Scholarships will be awarded on the basis of financial need (25%), scholarship potential (25%), activities and honors (25%), and Extension and Community Association connection* (25%).
*It is not a requirement to have any connection with either ECA, 4-H. or NC Cooperative Extension, but as noted on the application form, 25% of the weight given each application relates to any connection you might have with any of these organizations.
TIP: Look for information on what NC Cooperative Extension, 4-H, and ECA are, and try to find any connections your family may have had with us. Go back to our website using this link: orange.ces.ncsu.edu
Once your application is received, the NCECA County Council will review it and it will be signed by its president.
Note: Verification of enrollment at a North Carolina institution must be received by the NCECA appointed treasurer before a check can be mailed.
Deadline
Applications must be received at the N.C. Cooperative Extension of Orange County office by 5 p.m. Friday, February 1, 2019. If mailed, it will be considered on time if it is time-stamped February 1. Applications can be brought in person to our office at 306 Revere Rd. Suite-E Hillsborough, NC  27278 or mailed to:
N.C. Cooperative Extension, Orange County Center
Attn:  Ivelisse Colón
306 Revere Rd. Suite-E
P.O. Box 8181 Hillsborough, NC  27278
(Please, clearly address your envelope as above)
Remember to Submit These With Your Application
High school or college transcript.
A short document explaining the value or impact of the NC Extension and Community Association and/or N.C. Cooperative Extension has had on your life.
References – three (3) letters of recommendation.
Any additional documents including information that didn't fit in your application.
Download the application
For questions, please contact Ivelisse Colón, Family and Consumer Science Agent, N.C. Cooperative Extension or Orange County at 919-245-2055.