Agritourism: Planting the Seeds of Your Ag Tourism Business
Planting the Seed…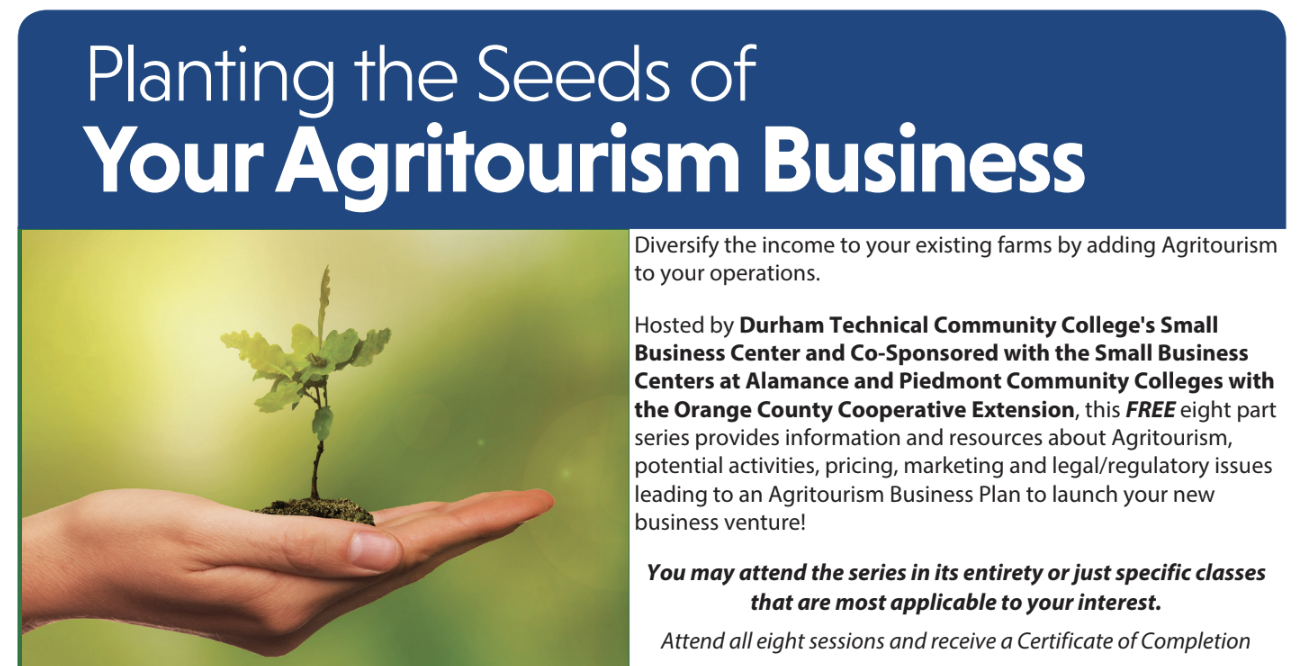 About:  Agriculture entrepreneurs and business owners are introduced to agritourism and will explore its many manifestations. Come and look inward to determine whether you have the personality and the facilities needed to run a successful agritourism operation.
Co-Sponsor(s): Small Business Centers @ Alamance and Piedmont Community Colleges, the N.C. Cooperative Extension Service, and Orange County
This class 1 of 8 classes Agritourism Series. You may attend the series in its entirety or just specific classes that are most applicable to your interest. Attend all eight sessions and receive a Certificate of Completion.
Registration Required: Register online
Starts: Monday, March 11, 2019, from 6–9 p.m. Eastern, (8 sessions covered over 6 classes, [March 11, 13, 18, 20, 25, 27, 2019])
Location: Durham Tech's Orange County Campus
Facilitated by Durham Tech Small Business Center
50 Open Seats