Preserve at Home! Classes
Don't miss this year's first home food preservation classes from our Preserve at Home! series.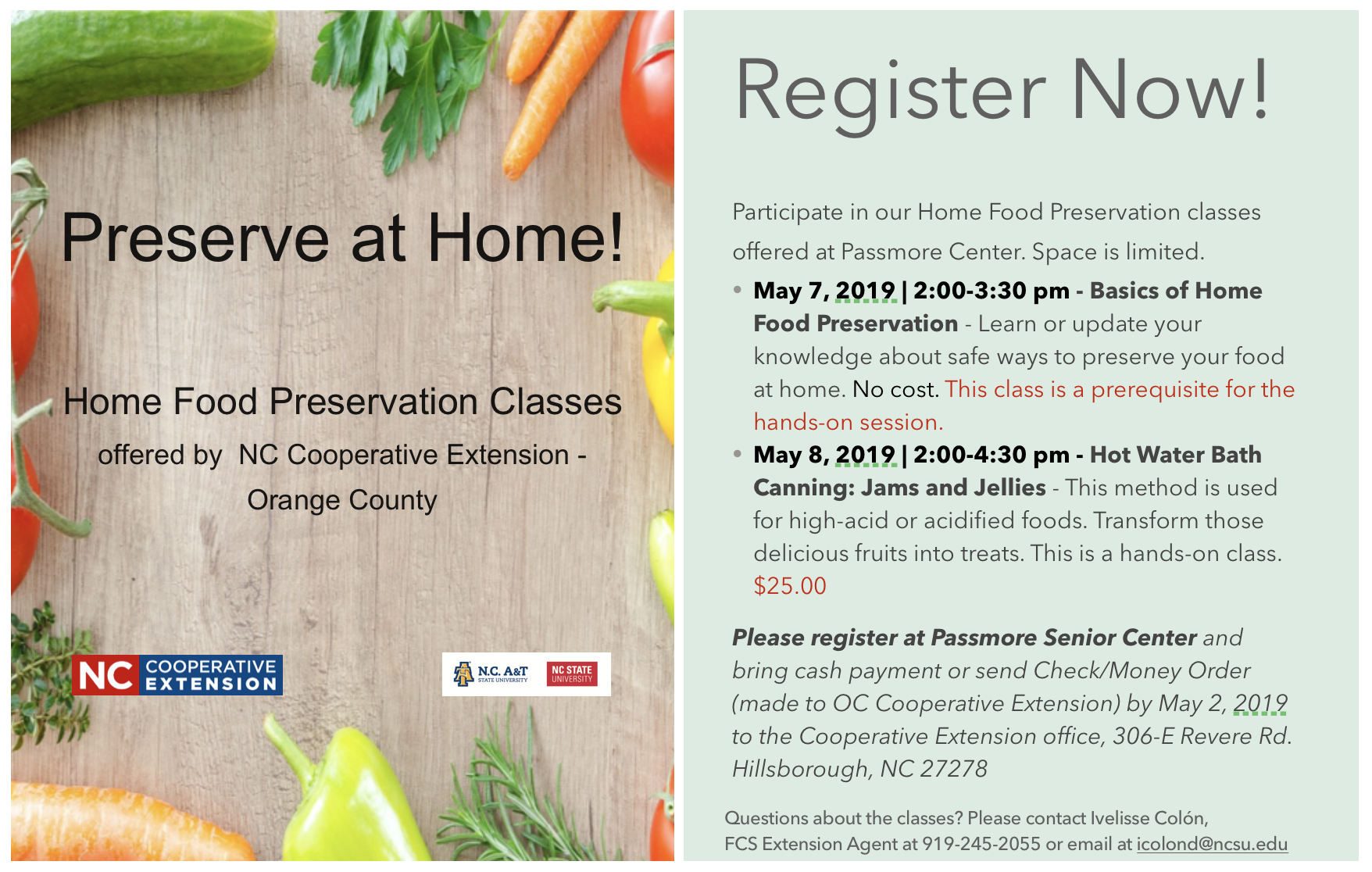 *Basics of Home Food Preservation class is a requirement for any subsequent hands-on class for this year unless you took the Basics 2018 class at the N.C. Cooperative Extension, Orange County Center.
**Register at Passmore Senior Center and pay for the class at our office as explained above.
If you have any questions, please contact Ivelisse Colón, Extension FCS Agent, at 919-245-2055 or email at icolond@ncsu.edu.