Extension & Community Association

Orange County 
Extension & Community Association
is for You!
The North Carolina Extension & Community Association, formerly known as the Extension Homemakers Association, is an adult volunteer organization that works within the communities to empower families and individuals to improve their quality of life.
Our mission is to strengthen families through:
Leadership Development
Community Action
Educational Support through research-based education from North Carolina State University and North Carolina A&T State University
Do you know about our work in Orange County?

ECA was originally known as the Home Demonstration Clubs. These clubs were established as a way for the few Extension Agents we had, to collectively educate the community about family living, health, home sanitation, and "child training" among other things. Home Demonstration Clubs evolved into Home Economics Clubs and then into ECA which is related to our Family and Consumers Sciences program.
Our first two clubs were officially established in 1935 and both are still part of Cooperative Extension and ECA, but as early as 1923, Orange County Home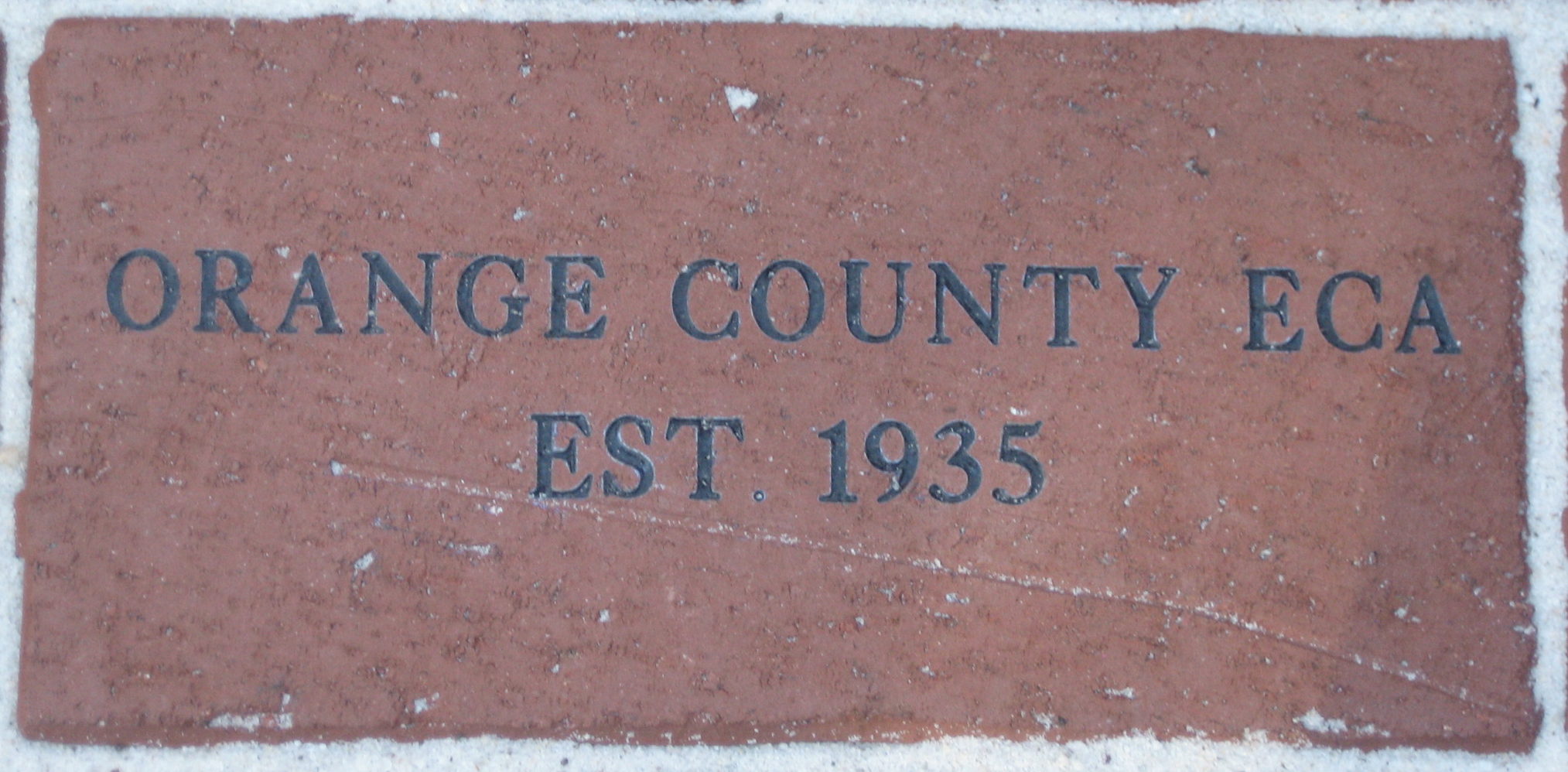 Demonstration Clubs began volunteering their time getting involved in community improvements. In the '40s, club members knitted sweaters and socks for service men and sponsored drives to collect what we now call recyclable materials to be used in the war.
If you ask anyone that has lived in the county for a long while, they will probably know someone that was part of these clubs. Maybe even themselves or a family member were part of what is now the Extension and Community Association.
Now a days, Orange County's Extension & Community Association members volunteer their time in various projects throughout the community such as making blankets for the children at the Ronald McDonald House® in Chapel Hill, making eye "fish" patches to be used for the schools' eye exams, and putting together care packages or gift bags for those in need among other things.
Last year ECA members contributed with 8,190 hours of volunteer service and reach about 10,901 individuals in our community. This totals $202,211 on in-kind contributions to Orange County.
Every year ECA members participate in their annual conference where they engage in educational workshops to enhance their skills and serve their community better.
How can I Join ECA?

You can join any ECA club or make your own one along with family, friends and/or co-workers, and have the support of a well established organization in our county.
Please contact our FCS Agent for more details about Orange County's ECA:
Ivelisse Colón, FCS Agent – Phone (919) 245-2055, Email: icolond@ncsu.edu
---
Orange County ECA Achievement Day
Celebrate this year's achievements with us at our ECA Achievement Day, Saturday, February 1st, 2020, at the Cedar Grove Community Center (5800 NC Highway 86 N Hillsborough, NC 27278).
REGISTRATION: $16.00
Make checks payable to Orange County ECA and mail to:
Ms. Brooks, 3001 Open Lane, Hillsborough, NC  27278
Please, record the name of the person(s) attending and club name (or EMFV if you are a Master Food Volunteer) on the "memo" line of the check (or on a piece of paper and mail with the check). The registration deadline is Friday, January 24, 2020.      NO ON-SITE REGISTRATION AVAILABLE.
Quick Reminders:
December 1st, 2019 – Individual members' reports due to Club President to compile into club report.

December 1st, 2019 –

TarHeel Homemakers eNews submission

deadline to Geri Buschel at gbushel@ncsu.edu
January 1st, 2020 –

All Club reports due

to Ivelisse Colón, FCS Agent to share with state Extension.
February 1st, 2020 –

TarHeel Homemakers eNews submission

deadline to Geri Buschel at gbushel@ncsu.edu
Stay in Touch with our Newsletters!
Tar Heel Homemakers E-News December 2019
Tar Heel Homemakers E-News October 2019
Tar Heel Homemakers E-News August 2019
Tar Heel Homemakers E-News June 2019
Tar Heel Homemakers E-News April 2019
Learn More Using the Resources Below
Information Portals