Local Orange County Students Join Teens From Across the U.S. at National 4-H Youth Summit on Healthy Living in Washington, D.C.
Find this article at:
go.ncsu.edu/readext?588079
Orange County, NC (March 4, 2019) –– With increased health challenges facing our youth and their communities, it is essential to design youth-driven programs dedicated to identifying ways to improve health – both body and mind. Four local innovators of tomorrow, Olivia Chapman, Camille Clark, Carmen Espada, and Kaitlyn McBroom, recently got the chance to enhance their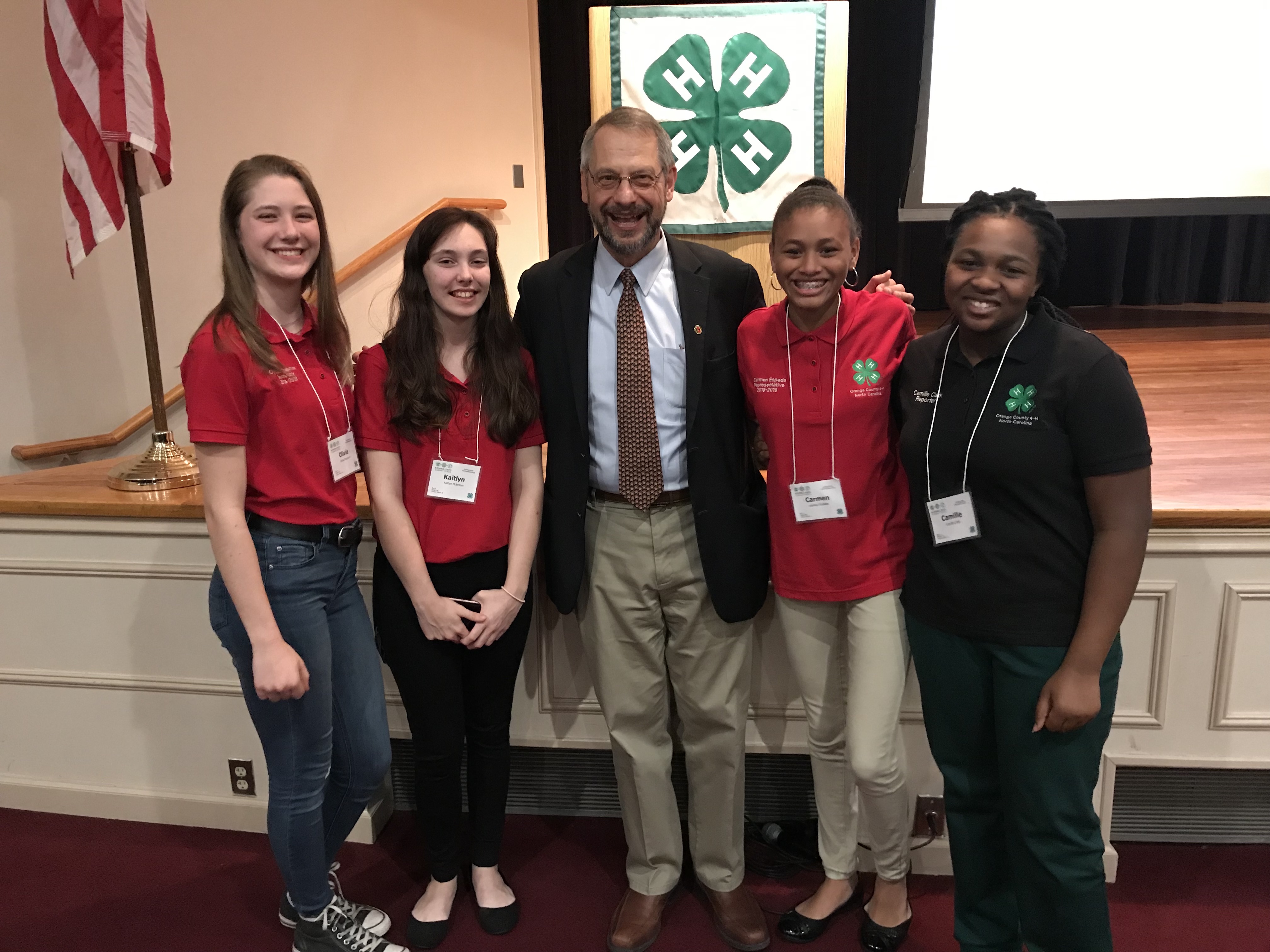 healthy living skills at the National 4-H Youth Summit on Healthy Living in Washington, D.C. February 15-18, 2019.
This year, the three-day Summit held at the National 4-H Conference Center hosted a series of wellness sessions focused on promoting healthy, sustainable lifestyle choices that included: food allergies, social and emotional health, physical and mental health, healthy advocacy within communities, incorporating healthy living education into special needs programming and opioid prevention. Participants learned about the necessary skills and methods needed to improve public health shared by prominent lifestyle and health experts including Dr. Boris Lushniak, former Acting Surgeon General of the United States.
Participation in this conference by Orange County 4-Hers was made possible by a $2500 scholarship from the Robert Wood Johnson Foundation.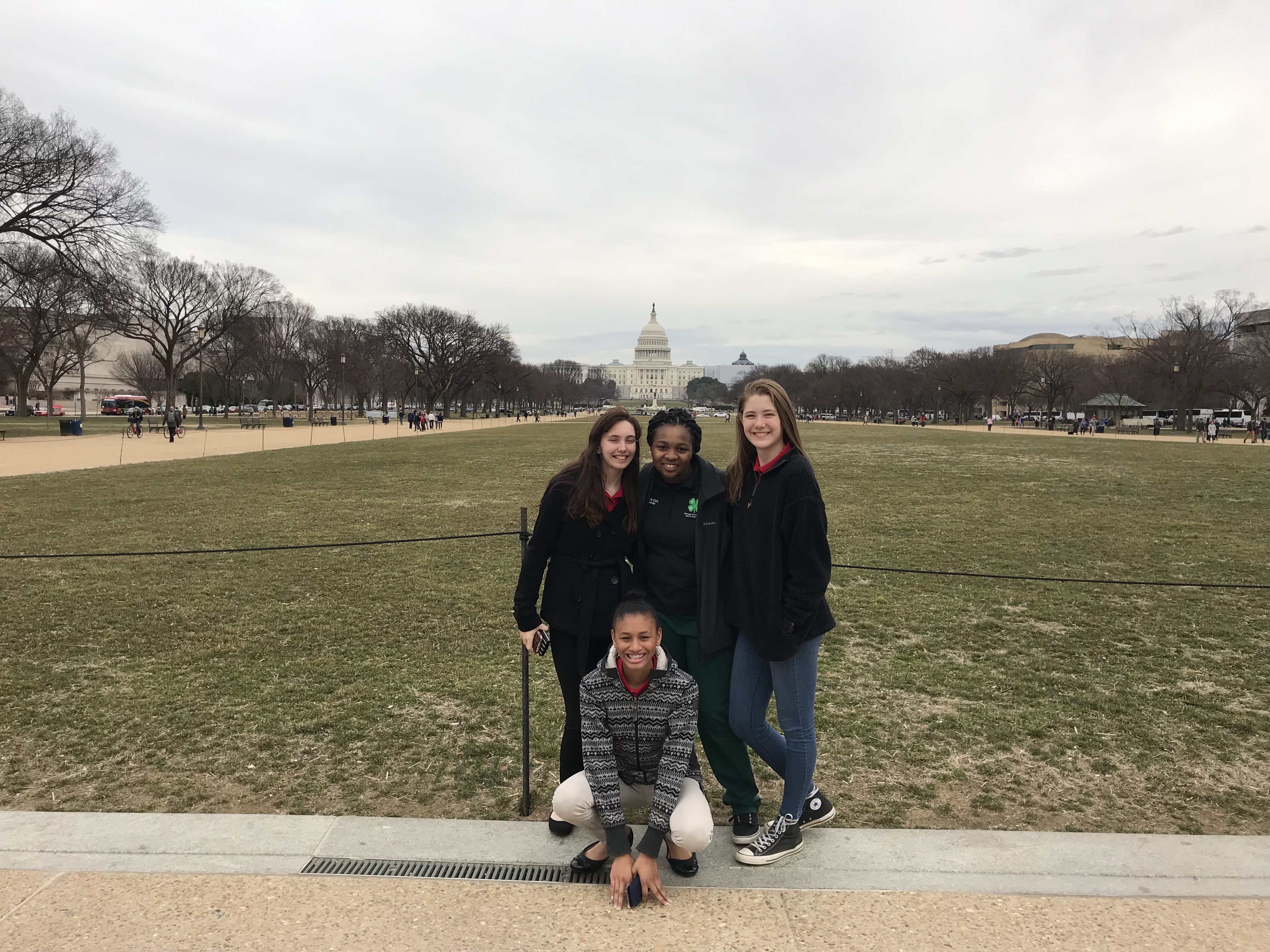 Junior Kaitlyn McBroom shares that the conference helped her look beyond personal and community boundaries. "I enjoyed that I could meet so many new people from across the nation and also become closer with the 4-Hers from my home county. I learned that I need to look beyond the boundaries and push forward to help solve health problems in Orange County."
These Orange County 4-H members plan to create a new podcast focused on youth mental health tips by students for students. These podcast episodes will be released in the coming months.
### 
About 4-H
4‑H, the nation's largest youth development organization, grows confident young people who are empowered for life today and prepared for career tomorrow. 4‑H programs empower nearly six million young people across the U.S. through experiences that develop critical life skills. 4‑H is the youth development program of our nation's Cooperative Extension System and USDA and serves every county and parish in the U.S. through a network of 110 public universities and more than 3000 local Extension offices. Globally, 4‑H collaborates with independent programs to empower one million youth in 50 countries. The research-backed 4‑H experience grows young people who are four times more likely to contribute to their communities, two times more likely to make healthier choices, two times more likely to be civically active, and two times more likely to participate in STEM programs.
Learn more about Orange County 4‑H.