Celebrate FCS Day!
Find this article at:
go.ncsu.edu/readext?754591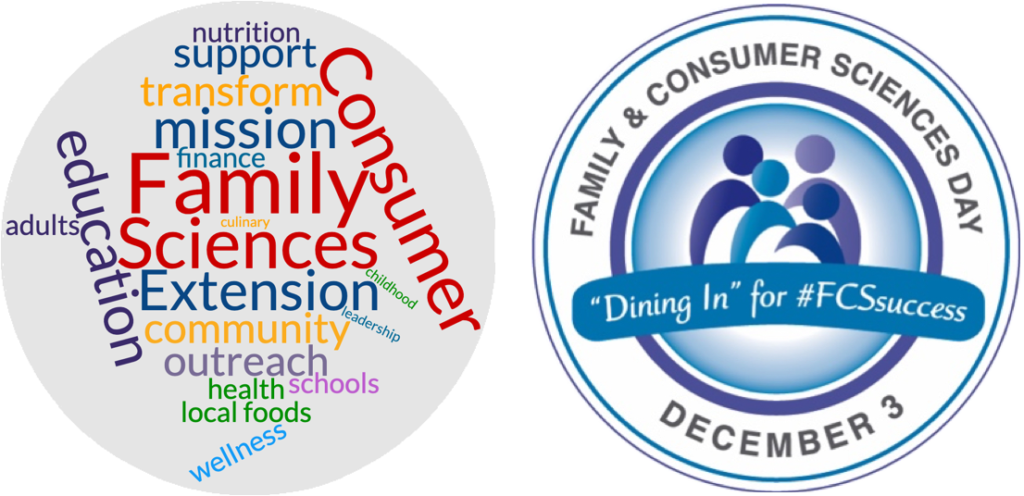 FCS refers to the Family and Consumer Sciences, which have changed much from what was once known as Home Economics. For more than 100 years, this applied field has brought together knowledge from different domains to help improve all aspects of family life.
Celebrate FCS Day by Dining In!
Family is the basis of our service and we want you to join us in celebrating FCS by "Dining In". Make a pledge at FCS Day and have a meal together with your loved ones on December 3, 2020. The FCS Day Pledge map is waiting for you to take action! Be sure that there is a pin on the US map that communicates your support for #FCSsuccess!
FCS in North Carolina Cooperative Extension
The field of Family and Consumer Sciences has been part of the Extension system for more than 105 years. Extension is the largest outreach program of our two land-grant universities, NC State University and N.C. A&T State University, serving all 100 counties and the Eastern Band of the Cherokee Indians. The Extension service is a national program that provides non-formal education to people throughout All US states and territories. This program is supported by NIFA, the National Institute of Food and Agriculture. FCS strives to strengthen and transform various aspects of family life by providing education on those important issues that affect our communities.
FCS In The Community
You can find the work of Family and Consumer Sciences professionals in different settings such as school systems, Cooperative Extension programs, early childhood settings, business and industry, government, and health and human services.
If you want to know about Family and Consumer Sciences programs offered in your community please contact your local N.C. Cooperative Extension office. You can also find information about FCS in schools by contacting your local middle or high school or your school district.